Medieval Banquet Nights at Winterfell Castle Film Location
(Groups Only)
"The Great Hall was hazy with smoke and heavy with the smell of roasted meat and fresh-baked bread"
"A singer was playing the high harp and reciting a ballad…….you could hardly be heard above the roar of the fire, the clangor of pewter plates and cups, and the low mutter of a hundred drunken conversations" (George RR Martin)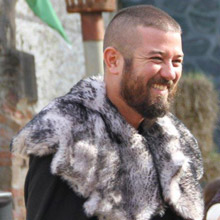 Authentic Costumes for Everyone to wear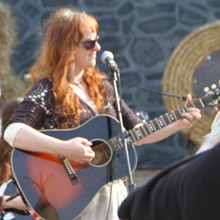 Live Band Entertainment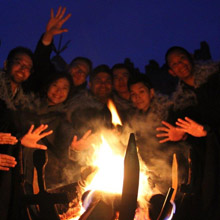 Epic Fun by the Campfire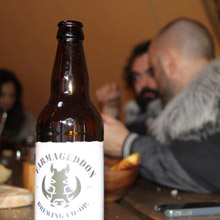 Deadly Wine and Winterfell Ale
In the opening scenes of Game of Thrones® King Robert and his entourage visited the Stark family home – Winterfell Castle. That night the Starks laid-on a welcoming feast at Winterfell.
On arrival at Winterfell, guests are greeted by the Grand Maester at the castles North Gate then escorted through the courtyard to the 'Armory & Forge' to don their chosen costume, before being shown to their banqueting table by the 'ladies of Winterfell' - With dimly lit church candles flickering along the far-reaching tables; Bench seats draped with reindeer skins; Smoke billowing from roaring open fireplaces and braziers; Local traditional music; And everyone dressed in costume - this is sure to be the most memorable of themed dining experiences.
Break bread and salt; enjoy a delicious hog roast along with the very best of local Winterfell fare; wash it all down with pitchers of fine deadly wine and exclusive 'Winterfell Ale' from the castles brewery.
A truly unique, authentic and very memorable medieval banquet experience for groups of up to 350pax, just 40 minutes drive from Belfast in Northern Ireland (2 hours from Dublin). For Game of Thrones wedding functions & theme ideas please contact us for a brochure.
Who will be your Knight in Shining Armour - on the night?!
£POA
Book now
or please call +44 (0)28 4372 3933 to enquire about this unique Game of Thrones theme night experience
Just 40 mins from Belfast & 2 hours from Dublin by road & 2.5 hours from London by road/air
PLEASE NOTE: Only customers pre-booked via this website will be permitted into Winterfell Castle & Demesne.