Game of Thrones Filming Locations Cycle Tour
It is not just Winterfell Castle including the penultimate scene from the very first episode when young Brandon Stark is pushed out the castle window that was filmed onsite - there were 20 other KEY scenes filmed across the vast 1000 acre demesne including: King Roberts Arrival to Winterfell Castle, Walder Freys 'The Twins', Ned's Picnic with Robert Baratheon, Baelor Battlefield, Crooked Tree Branch where 'Brienne Confronts the Stark men', Robb Starks Camp, Lannister Camp , Whispering Wood & the Red Wedding.
So now is your chance to tour these epic filming locations for yourself on one of our 'Westeros Cruiser' bicycles and recreate your own favourite scenes from Game of Thrones – firstly you will meet Winterfell Castles Master-at-Arms who will take you on a short behind-the-scenes 'Tales from the Filming Days' Orientation Tour & share fascinating stories about how the film sets where created onsite, before issuing you with a Game of Thrones tour 'Stark Sack' to ensure you can defend yourself as you cycle through the wilds of Westeros!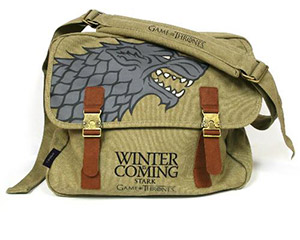 Your Game of Thrones tour ' Stark Sack' includes:
Medieval Scroll Game of Thrones Filming Locations map (you can keep this as a memento!) plus some supporting images and text for each tour filming location
Medieval Cloak costumes
Game of Thrones Stark Family LARP swords
iPad Digital Guide
Don't forget your camera!
Westeros Cycle Trail
(Approx. 4kms along gentle flat shoreline & forest trails - allow 2 hours including photo stops)
The Westeros self-guided cycle trail leaves Winterfell Castle and follows the demesne shoreline around to
Robb's Camp where Jamie Lannister was held captiv
e in cage (aka Audleys Castle). The castle perched atop a hill enjoys fantastic sweeping views over Strangford lough - these waters are where
Brienne brought Jamie Lannister ashore in a canoe
& fittingly also where St. Patrick came ashore in a boat back in the 5th Century (the Vikings gave the lough the Norse name 'Strangfyorthe', meaning place of strong tidal currents or strong fjord).

Other key Game of Thrones filming locations included in the Westeros trail:
Crooked Tree Branch where Brienne discovers 3 hanging bodies and confronts the Starkmen
Stable where Tyrion slaps Joffrey
Forest path where Tyrion 'Whistles & Walks' (One of his Funniest Moments in Game of Thrones)
Courtyard where Theon beheads Ser Rodrik
Pathway of

King Roberts Arrival

Procession
Castle Window that Bran Stark 'Falls' from in the penultimate scene of very first episode of Game of Thrones
Field of Baelor Battle
Castle from Walder Freys 'The Twins' &

Red Wedding

Shoreline path where Robb Stark & Talissa learn the Kingslayer has escaped
Tree that Robb Stark & Talissa get secretly married under
'Armory & Forge' where Arya Starks sword 'The Needle' was made
Little Cottage of Winterfell brothel
Click Here to view Westeros Cycle Trail Filming Location map
£38.50 per person
for Tales from the Filming Days Orientation Tour, Bicycle & 'Stark Sack' (with iPad Digital Guide) hire for up to 2.5 hours (or £23pp for under 12's).
For Large Private Group Bookings please Contact Us
Book Online now
Just 40 mins from Belfast & 2 hours from Dublin by road & 2.5 hours from London by road/air
PLEASE NOTE: Only customers pre-booked via this website will be permitted into Winterfell Castle & Demesne.