Axe Throwing Experience at Winterfell Castle Film Location
"The great hairy one insisted he must have 2 battle axes. Heavy black steel, double sided..... Shagga likes axes"
(Tyrion Lannister - Season 1, Episode 9)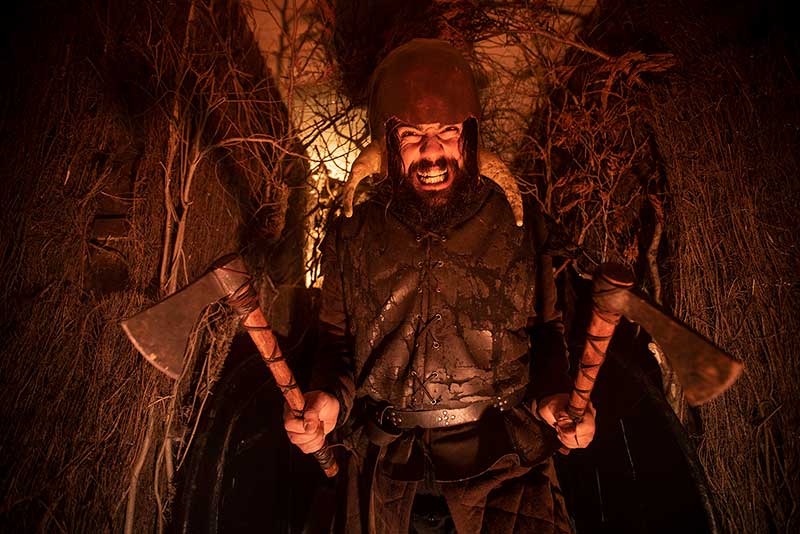 NEW for the Season 8 finale - and as Tyrion Says "Shagga likes axes"
How good are you at throwing battle axes at a target.......as good as Theon Greyjoy in Season 8 - Episode 1?!
Step into the Winterfell Castle film location Axe Throwing Range in full character costume and choose the axes used by the cast you would like to use. Our Winterfell Master-at-Arms trained the cast and has some great stories to share - he will have you slinging axes like a true Shagga warrior in no time!
Also, on arrival at Winterfell your personal Master-at-Arms will ensure you are fully dressed in authentic character costume ready to pose for photos in our Axe Throwing Photo Booth - wearing Shagga's helmet & holding his battle axe is a favourite!
Minimum age 12 years old. Experience lasts approx 1hr.
£99.50
for 2 people.
(+£29.50pp for additional people). For Large Private Group Bookings please
Contact Us
.
Available on any date of your choice – Click on 'Book Now' to check availability. Located just 40 minutes from Belfast.
Book now
or please call +44 (0)28 4372 3933
Just 40 mins from Belfast & 2 hours from Dublin by road & 2.5 hours from London by road/air
PLEASE NOTE: Only customers pre-booked via this website will be permitted into Winterfell Castle & Demesne.